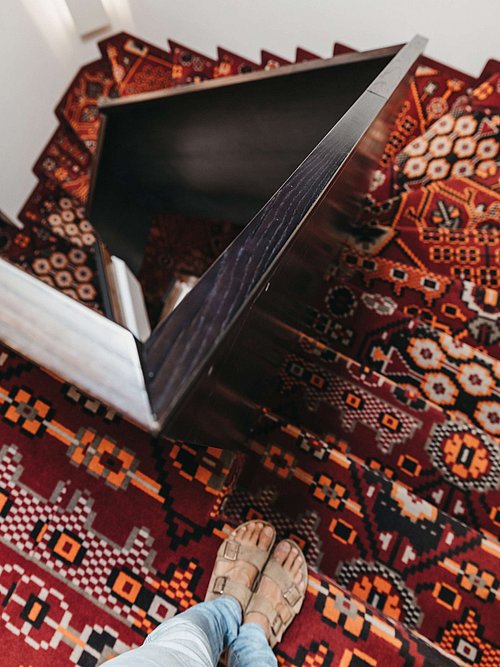 Sometimes even your hosts go on holiday. We did some years ago, when Ms. Rubner fell in love with the wonderful carpets of a Palazzo in Venice. Inspired by its beauty a similar one now softens your steps at Hotel Rudolf.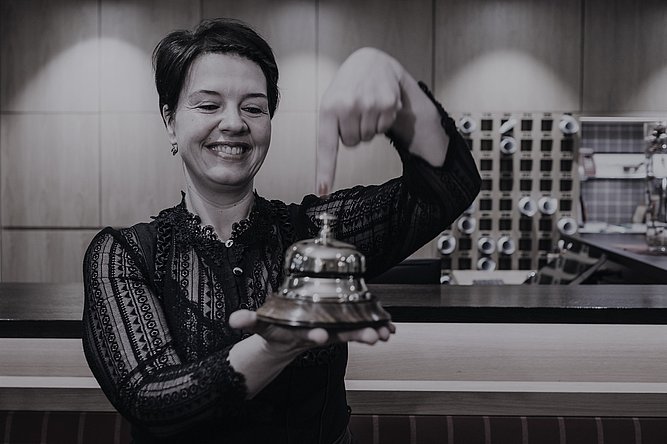 The Rudolf team – part of our family
Some of our team members have been part of Hotel Rudolf for so long, that they have become family.
Where holidays
become memories.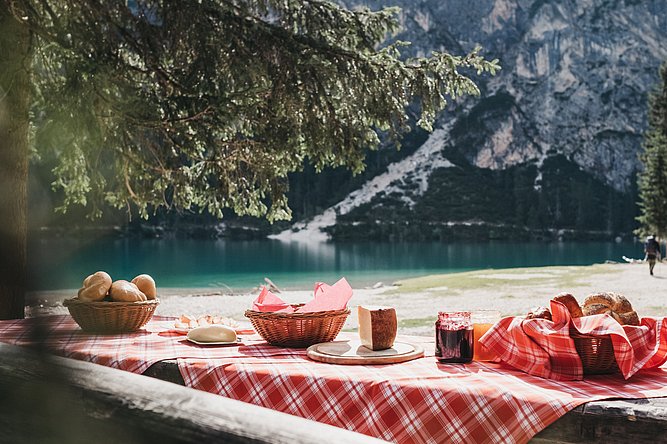 Together we start the tour to a real natural gem. See the mountains double – majestically towering over us and as a reflection on the clear water. Together we enjoy a wonderful breakfast.
experience
Seeing double in
the morning? Could
happen at Lake Braies.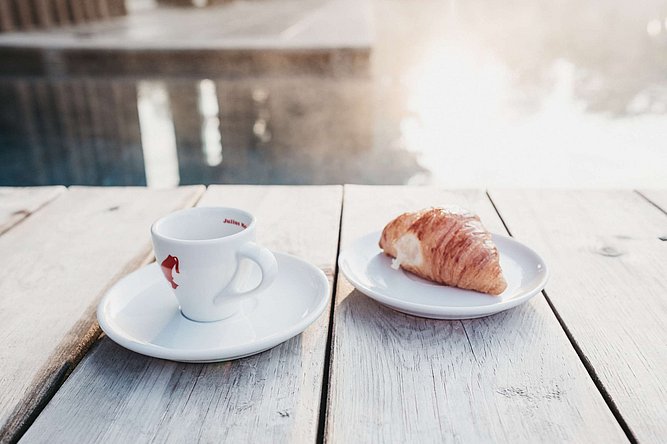 Enjoy a little breakfast directly at the pool. Kissed by the morning sun, accompanied by the soft lapping of the water.
Little pool breakfast
We're a little different – sometimes even in the mornings.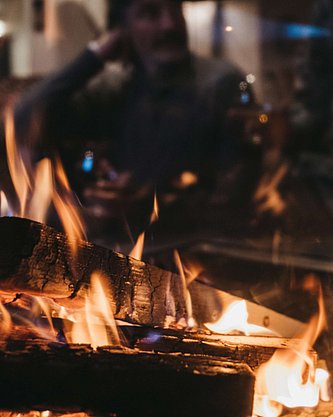 When it gets
cold outside
There's no such thing as bad weather, only unsuitable clothing. That is why you can cuddle up in Rudolf's warm coats on cold days.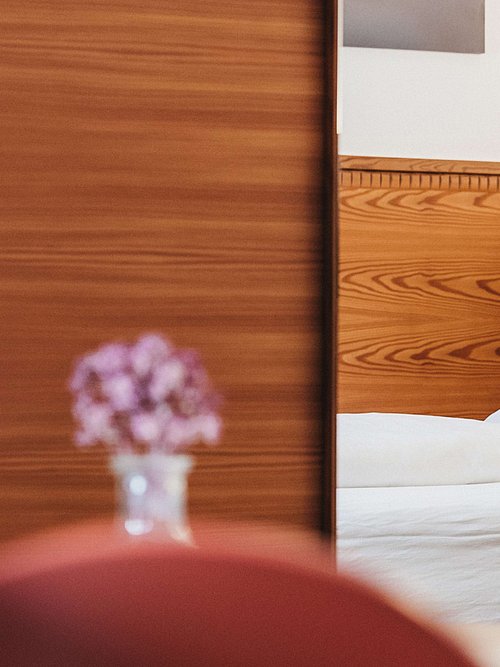 Knock on wood
at Hotel Rudolf.
Not just outside in the garden but
also on the inside. At Hotel Rudolf
we have used 10 types of wood for the
flooring, furnishings and decorations.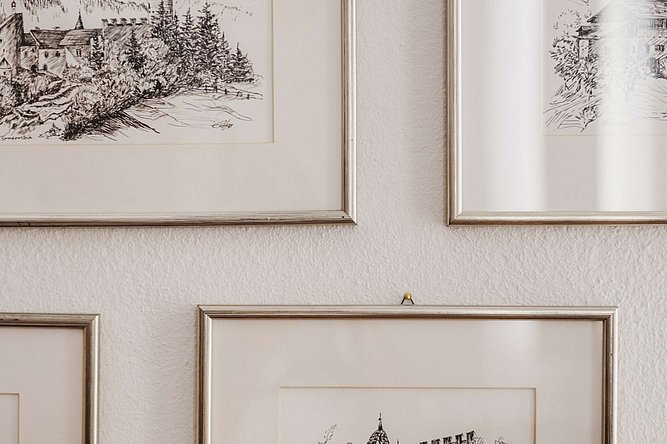 Instead, pieces of Rubner's private art collection.
Lovingly arranged details, selected pictures of the family's art collection create a stylish and unique ambience.
You won't find ordinary
decorations here.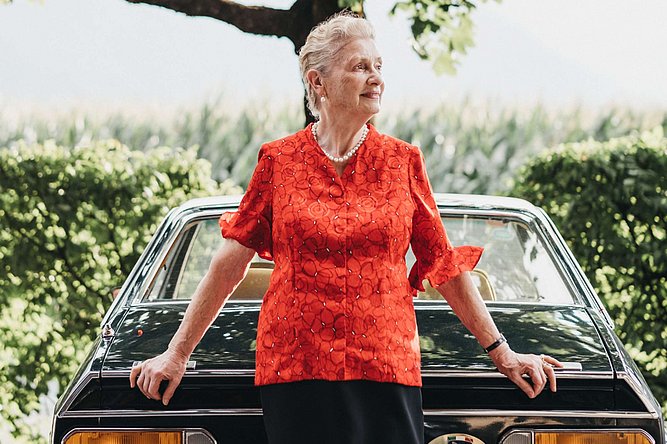 Maybe this is due to the heartfelt hospitality, that we live with every smile. Accompanying you every step on your way.
hosts
Our most loyal guest?
Spent 975 days at Hotel
Rudolf – starting in 1979.