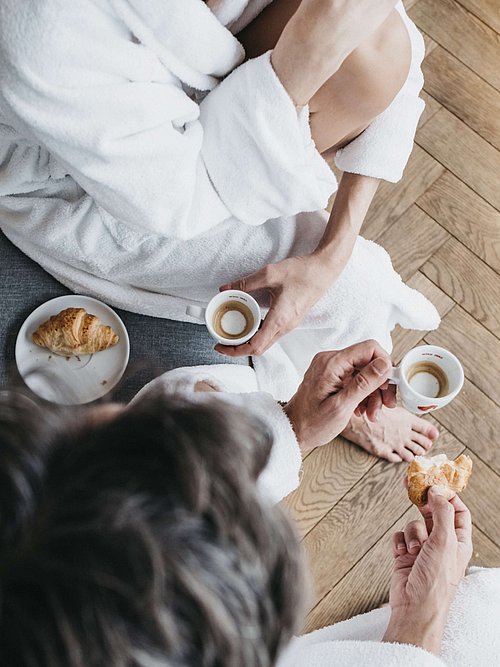 Salute to the morning sun at the pool? We serve croissants and coffee for your morning ritual.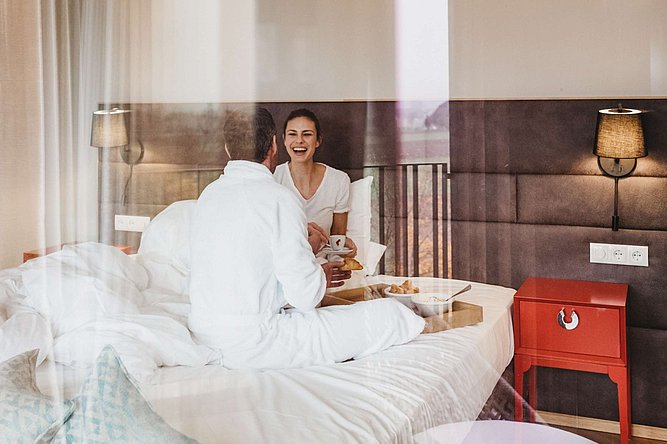 Breakfast for late risers
You have forgotten about time and missed breakfast? Enjoy it later at the bar or in your room.
at our bar or
in your room
Happiness on your palate – Hotel Rudolf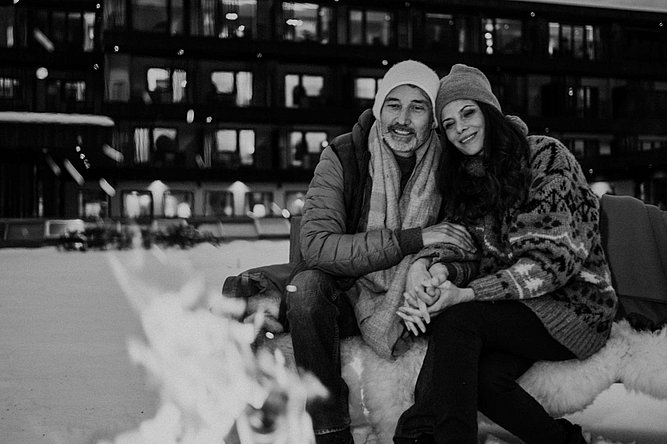 If you enjoy your smoke after a delicious dinner you can cuddle up in one of our coats to keep you warm in winter.
Why Rudolf
An après-dinner cigarette? We keep you warm - also in winter.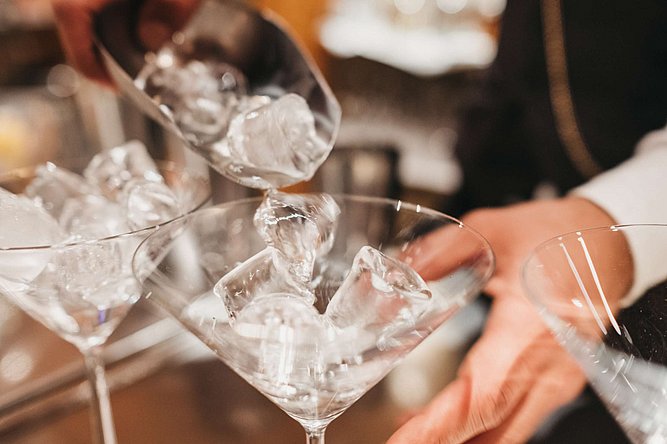 Our barkeeper skilfully blends spirits and creates tempting cocktails. Enjoy a little Rudolf to top off your evening.
Bar menu
A heart-warming or cool
bedtime treat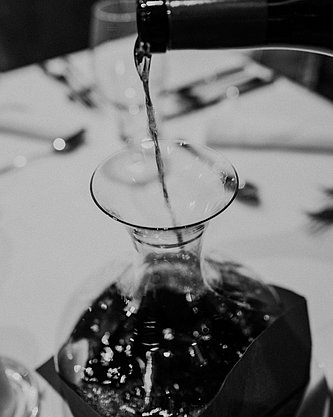 Our wine cellar is home to some real treasures. Become a treasure hunter and discover real treats in red, white and rose.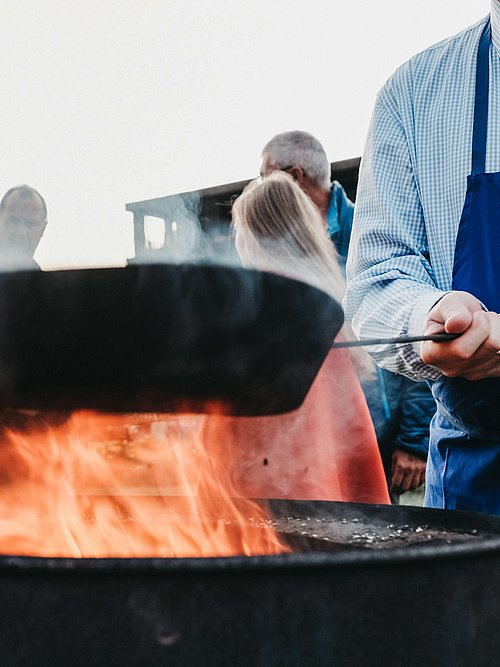 We all take part in the Rudolf spirit – in any season.
So, meet your host roasting chestnuts over the fireplace in autumn in the hotel garden or pouring the sparkling wine in spring.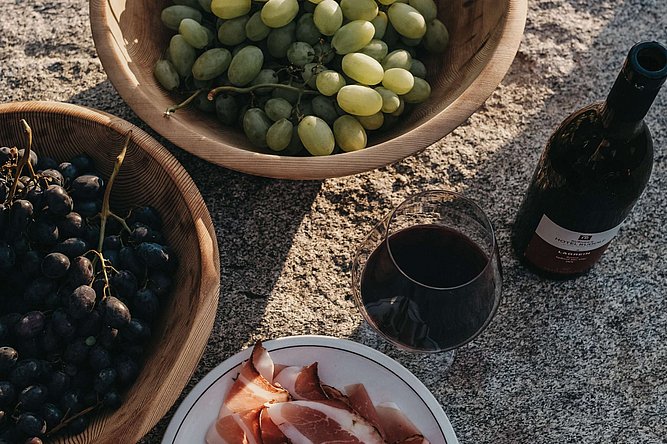 The farmers and producers of the region supply us with the best produce from their meadows, fields and stables … taste the difference.
Where the ingredients
come from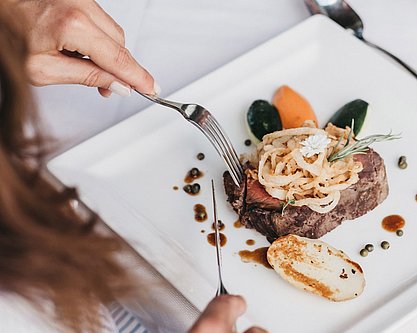 Our kitchen team enthusiastically rattles the pots and pans to create new culinary surprises every day.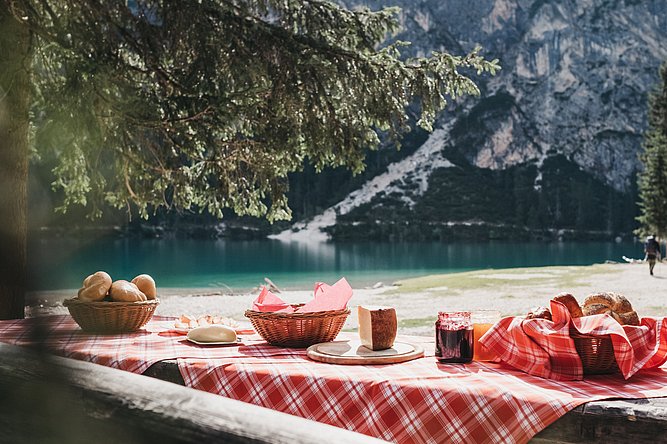 Together we start the tour to a real natural gem. See the mountains double – majestically towering over us and as a reflection on the clear water. Together we enjoy a wonderful breakfast.
Seeing double in the morning? Could happen at Lake Braies.